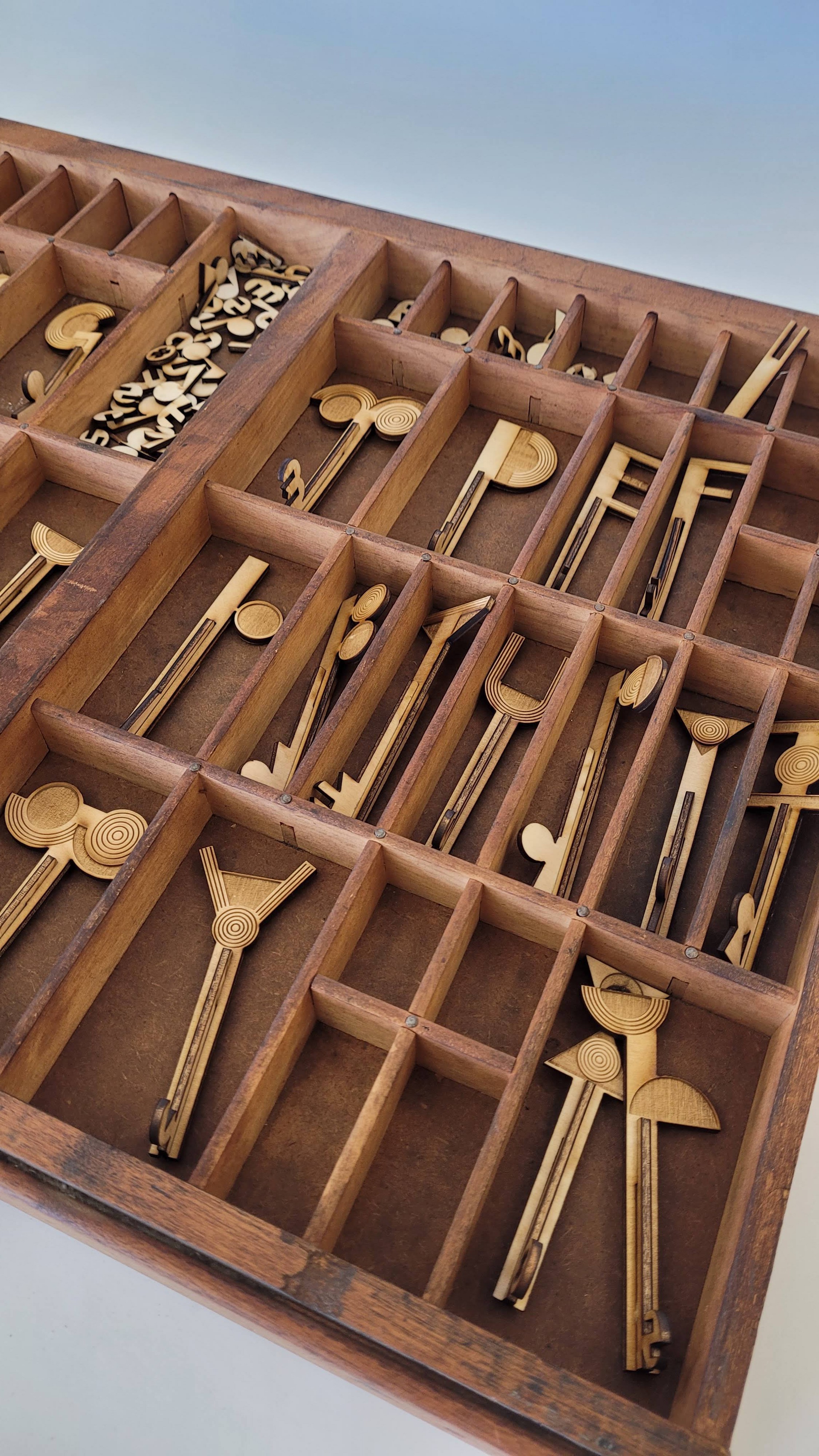 Student Name: Sophia Viviano
Project Title: Liminality

Project Description:
For our final project of the semester, I used systems of physical form making and typographic hierarchy to develop a sculptural typeface.
In a previous project, I created a two dimensional font inspired by the form of skeleton keys, where the uppercase letters were keys and the lowercase letters were key holes. In the design, the teeth of each upper case key corresponded to its lowercase counterpart, creating a theoretically functional design. The end-product was a poster, featured on the following page. Since this process I have been wanting to develop the system three dimensionally. Being prompted to think about liminality sparked a line of inquiry that led me to the key designs; keys and keyholes being a literal symbol for in-between spaces, but letters also representing the liminal space between ideas and words.
READ FULL BLOG POST