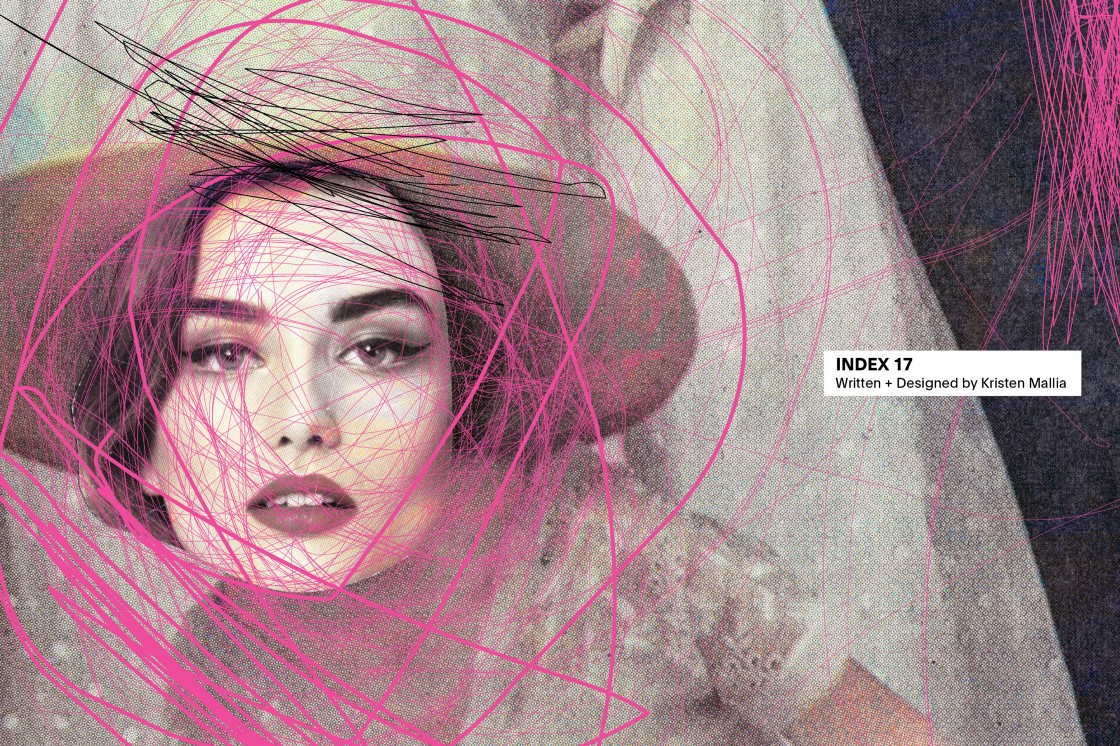 Student Name: Kristen Mallia
Project Title: Index 17

Project Description:
Using my collections of objects and ephemera as sources of inspiration, content and interpretation, I aim to generate graphic treatments that are layered, unique, engaging and visually rich. Though the objects are old, the designs should feel contemporary, graphic and fresh, while inspiring a deeper narrative that goes beyond the surface impact. The audience may view this work as something pretty, dynamic or intense, but they can see a more complex story within the compositions, as well, with which they can formulate their own meaning.
My audience is engaged, educated and design-conscious. They are looking
for functional, streamlined and usable design, but they also value originality and creativity of voice. It is important that things are well designed, but personality must also be present. Furthermore, while people embrace instruction, they also like to come to their own conclusions. Interpretation is important.
READ FULL BLOG POST