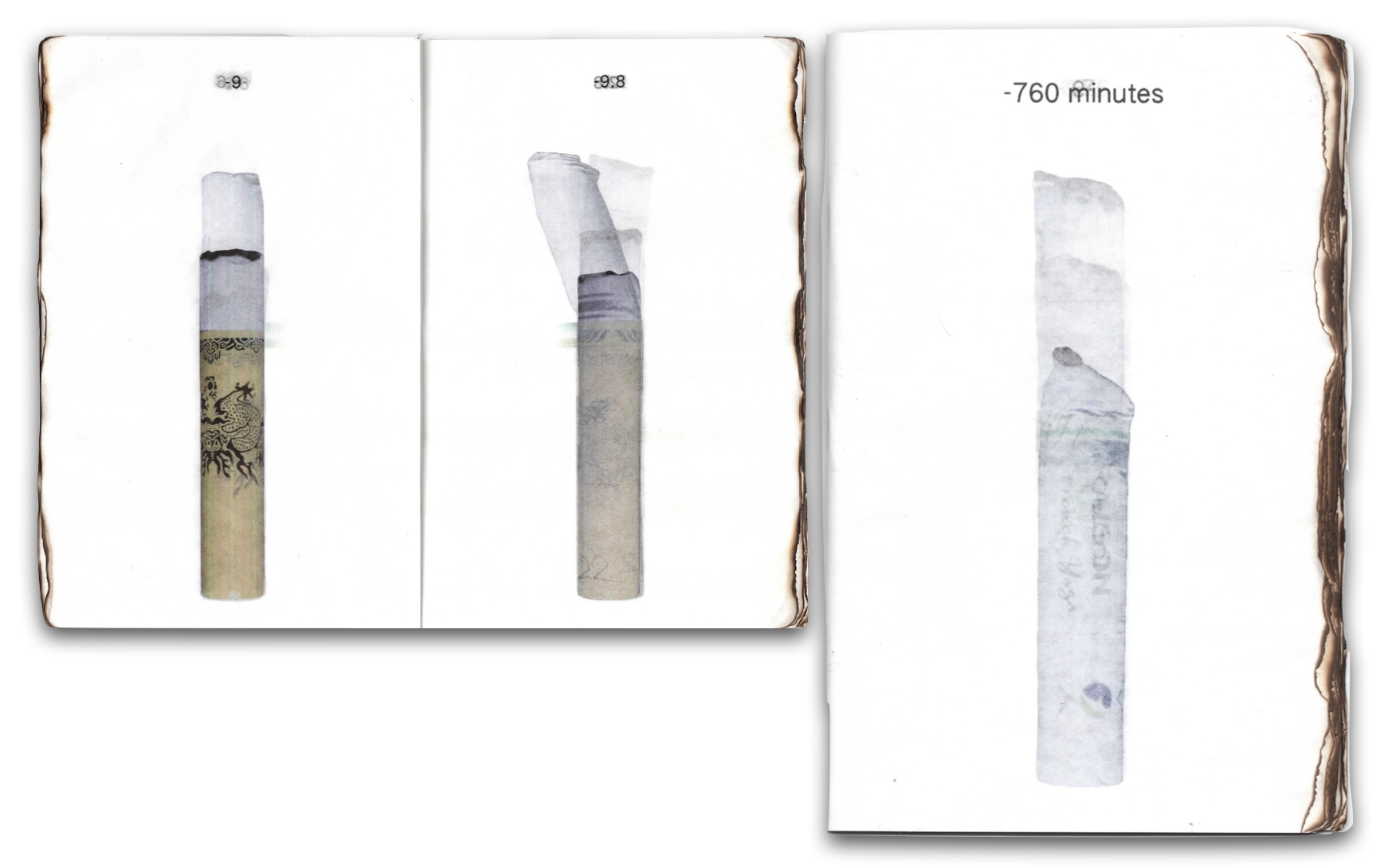 Student Name: Spencer Yan
Project Title: Burn(ing)(ed)




Project Description:
Burn(ing)(ed) is a project generated from a collection of cigarette butts. This project records and displays the various details of the burning of the cigarette itself and the form of the smoke created by it. Through time-lapse photography, it shows the burning process of a cigarette and encourages viewers to enter this microscopic world along with it. As another part of this project, there is also an art book composed of pictures of 80 cigarette butts printed on translucent paper, allowing viewers to have closer contact with the data.