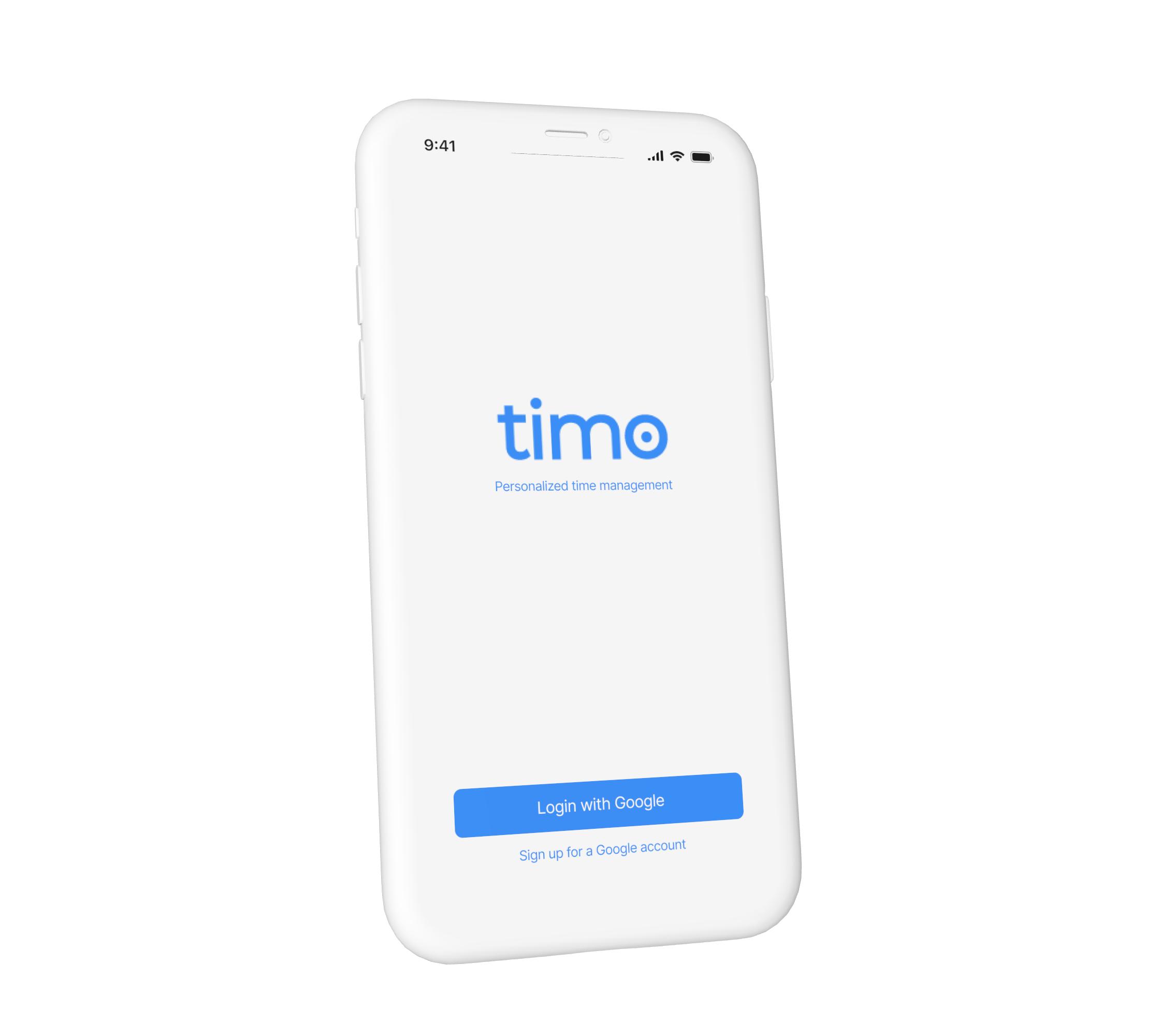 Student Names:
Jaqueline Mang, UX Designer & Project Lead
Sean Fung, Software Developer
Issac Hu, Software Developer
Rithvik Nakirikanti, Software Developer
Julian Tanja, Software Developer

Project Title:
Timo App
Make it on time and without hassle
The Problem:
People use various platforms to check weather/traffic conditions as a part of their daily routine to reach a destination. However, the process requires the user to manually check apps, as well as input alarms. This, along with inaccurate time estimators, slows down their process of getting ready, causing them to be late.

Our Solution:
Creating an app that takes a user's Google Calendar schedule and location to calculate the amount of time they actually have to prepare and travel to an event.