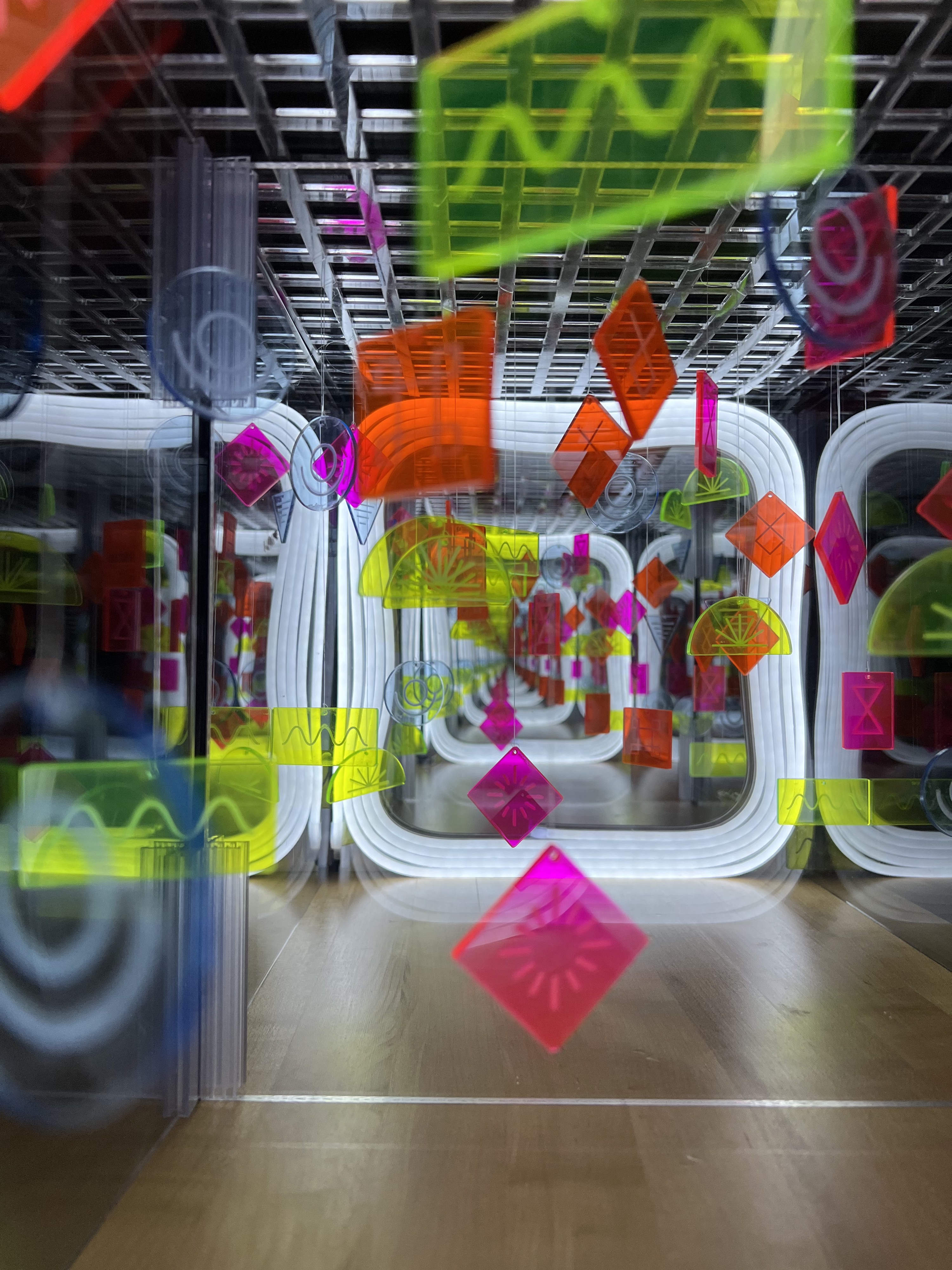 Student Names:
Annabella Pugliese
Project Title:
Infinite Thoughts

Project Description:
My first step in approaching this project was to further investigate the definition of liminality. Some key words that stood out to me were: 'ambiguity', 'disorientation', and 'in between'. More specifically, I discovered that a 'liminal space' is defined as a place of transition between two locations; an intermediary space between origin and destination (i.e., a hallway, staircase, parking lot, or waiting room). I also noted in my research that a liminal space was often described as being empty or abandoned, thereby giving it an unsettling—'frozen in time'—yet familiar feel. Again, there was this idea of 'disorientation' or 'uncanniness' associated with liminality.
After this initial research, I was particularly drawn to the idea of physically creating a liminal space as a response to this project. But how? Instinctually, I landed on infinity mirrors and the never-ending, perplexing, and even eerie liminal space created in the reflection of a reflection. I've always been fascinated by infinite reflections and am a huge fan of Yayoi Kusama's mirror installation work, so this felt like a natural direction to take the project.
READ FULL BLOG POST