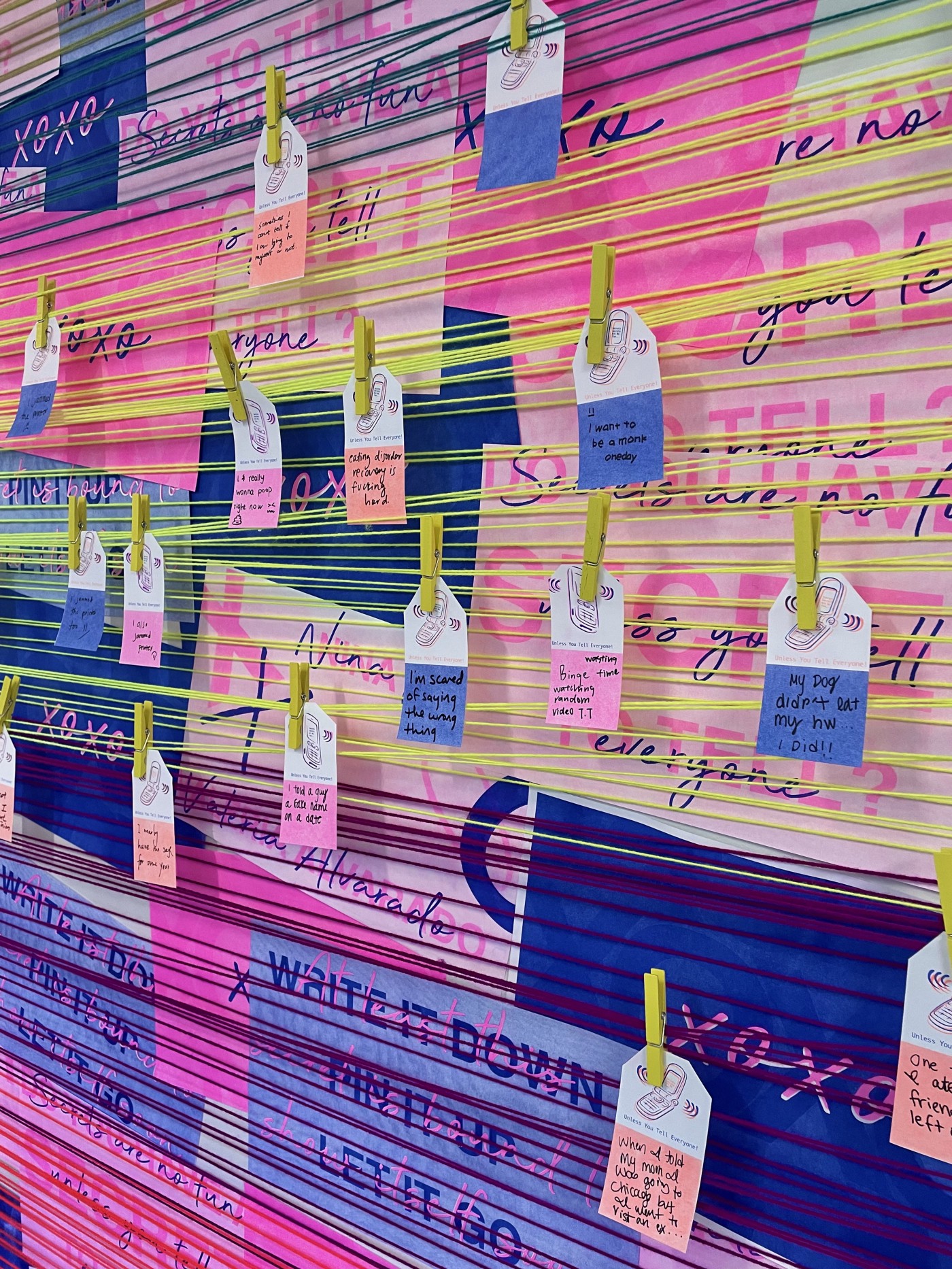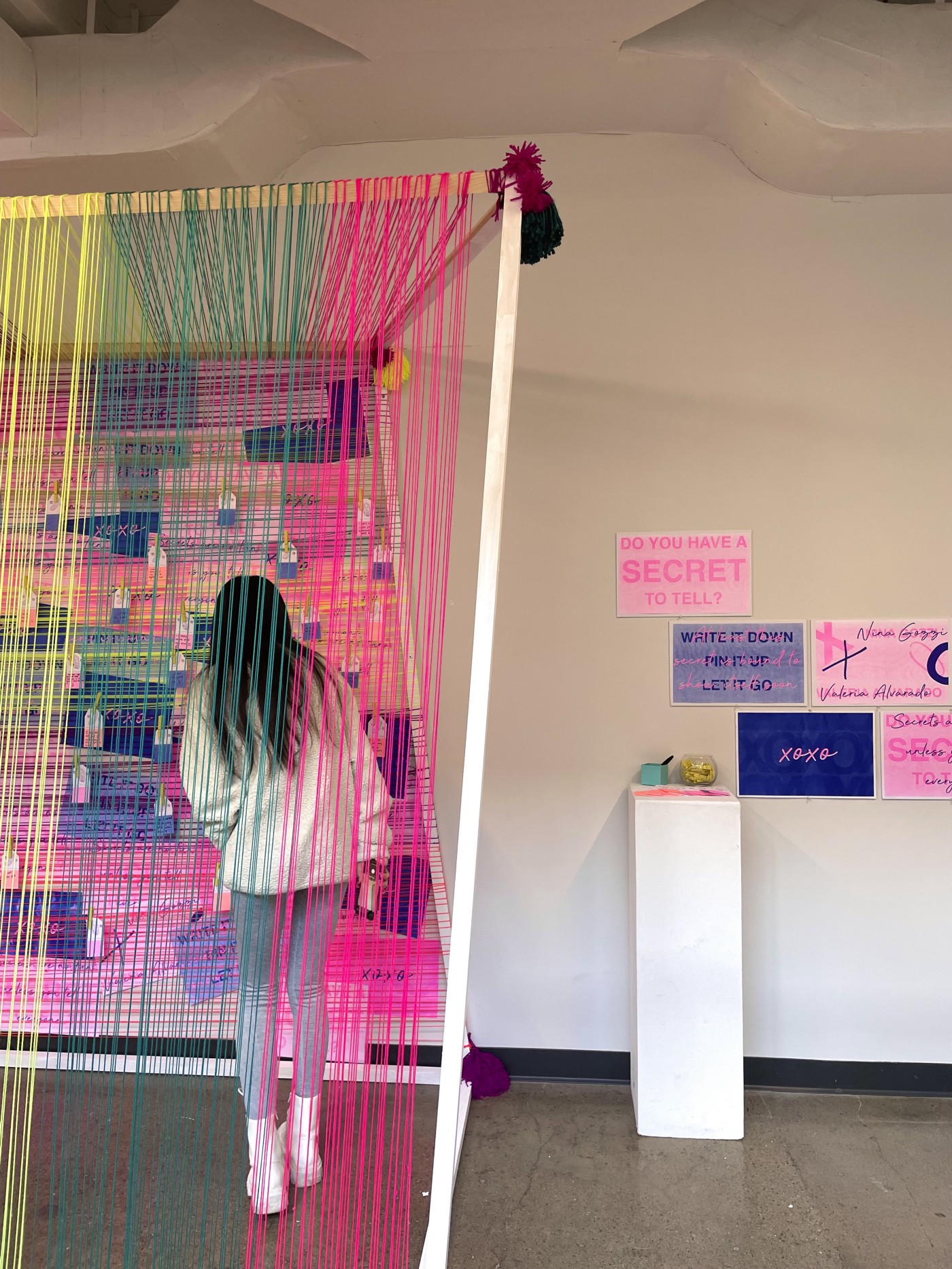 Student Names:
Valeria Alvarado & Nina Gozzi
Project Title:
Secrets Are No Fun... Unless You Tell Everyone!

Project Description:
This collaborative project was inspired by the famous TV show "Gossip Girl." We started breaking down the central theme of this teenage drama to understand what was interesting and how we could turn this inspiration into an installation. After the sketching process, we honed into our concept. For us, the most exciting thing was how the whole show is built around secrets, sometimes wrongfully shared by others. We then wanted to create a safe space where people could walk by and anonymously share a secret that might be weighing on them.
READ VALERIA'S FULL BLOG POST
READ NINA'S FULL BLOG POST