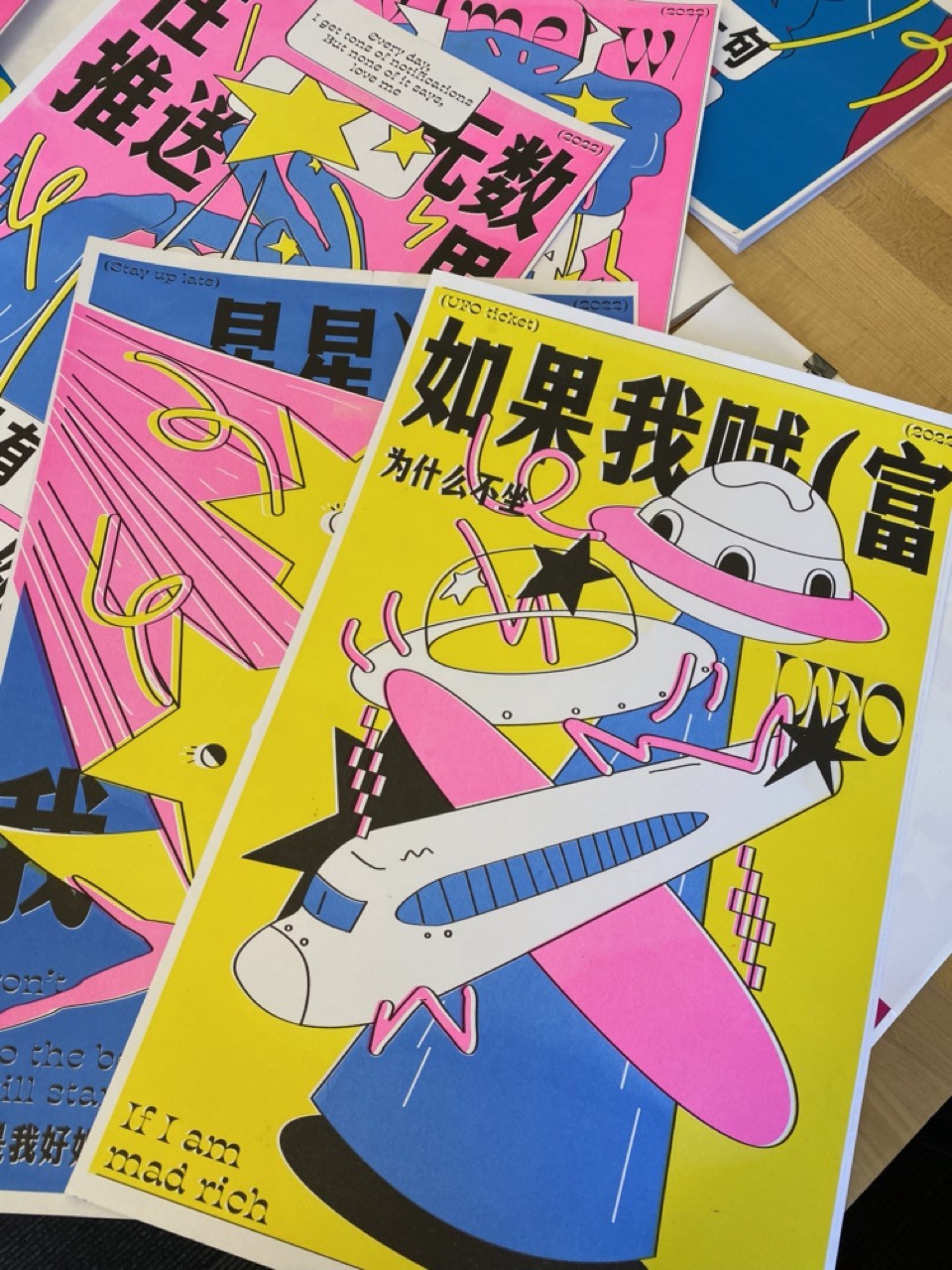 Student Name: Jailun Wang
Project Title: Observe & Quantify

Project Description:
In this special year, all kinds of things are on my mind. I am fascinated by the small and fragmentary ideas in life, so I hope to visualize these fragmentary ideas through illustrations and typography.
The challenge of this project has always been how to organize chaotic and unsequenced ideas into visual forms. At the beginning of the project, I made a poster with clear logic through the grey scale, and this poster with information design was the embryonic form of my idea.
READ FULL BLOG POST