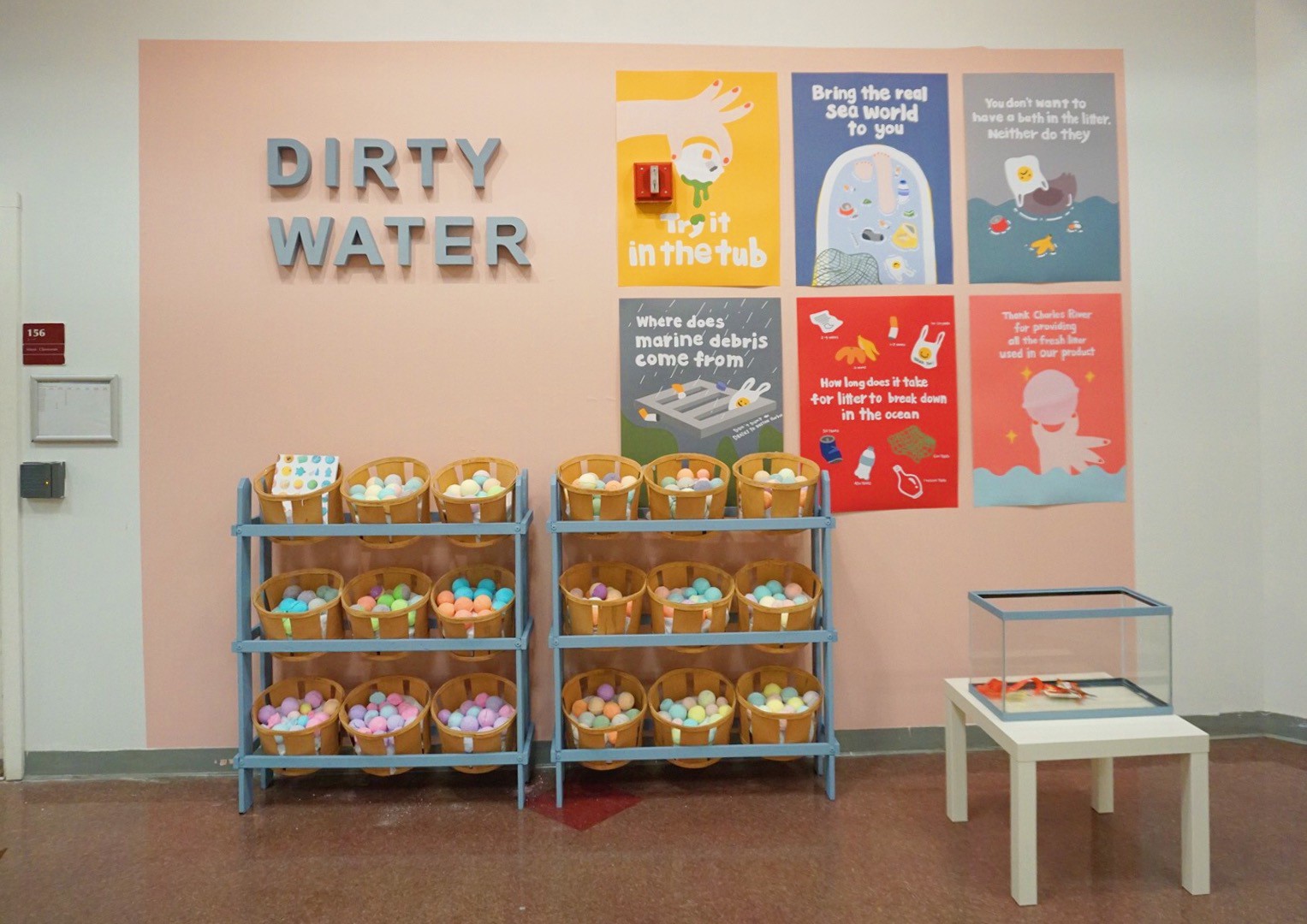 Student Name: Yue Wu
Project Title: Dirty Water

Project Description:
When looking down from a parasail at a crystal-clear sea, it's difficult to imagine that "marine debris is one of the most serious ecological threats we face today". The slogan "save the ocean" has been omnipresent in media and culture for as long as I can remember. However, it's easy for most of us to feel detached from the problem of water pollution because our daily lives are lived far away from whales with plastic inside and mounds of plastic bottles littering shorelines. Perhaps as a result of that detachment, our acknowledgment of marine debris is limited. We've all seen pictures of sea turtle stuck in plastic, and fish with bellies full of plastic. But do people really know where the marine debris comes from? Therefore, for my senior thesis, my goal is to make people relate more to marine debris and to learn more about this topic through a common object: the bath bomb.
READ FULL BLOG POST