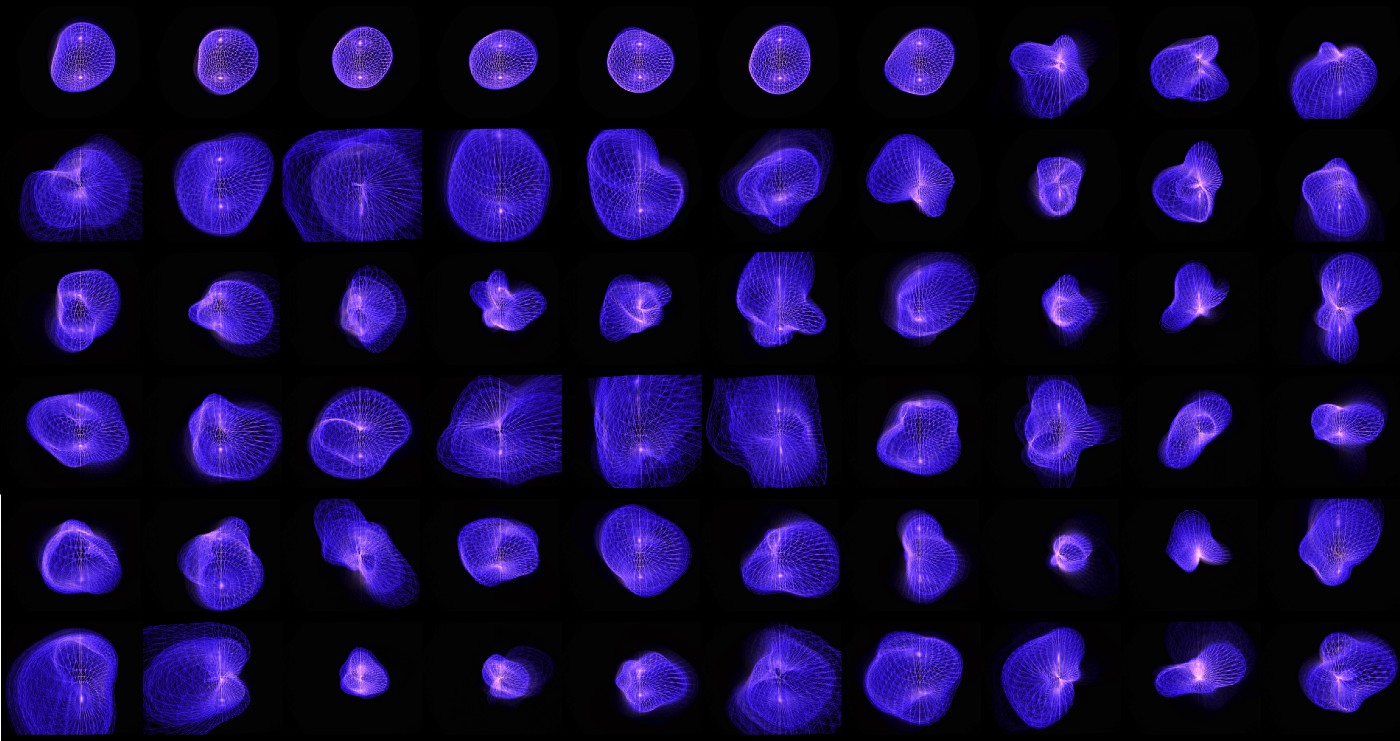 Student Name: Eilis (Yingxuan) Dan
Project Title: Holographic Music

Project Description:
This is my Liminality work. Regarding my understanding of liminality and Paolo's class, I thought I could create something that combines graphic design and high technology. This got me thinking about music, and I've always been particularly interested in visualizing music, so I decided to combine Generative Art and Touch Designer this time.
These (below) were my original sketches. It was about how I found some music visualization art at Paolo's workshop, and research on touch designer. I wanted to combine computer graphics as a form of composition, expressing a program created by the rules of the musical language.
About the part of the display, I thought of a previous experiment done as a child, manual DIY holographic projection. (Through the principle of reflection refraction, control the movement of four mirrors on a two-dimensional surface to create a 3d effect) and I will prepare four transparent reflective panels to reflect my final liminality video on the suspended screen. I think this is also a good transition about the 2d effect on the screen and the 3d effect in reality.
READ FULL BLOG POST