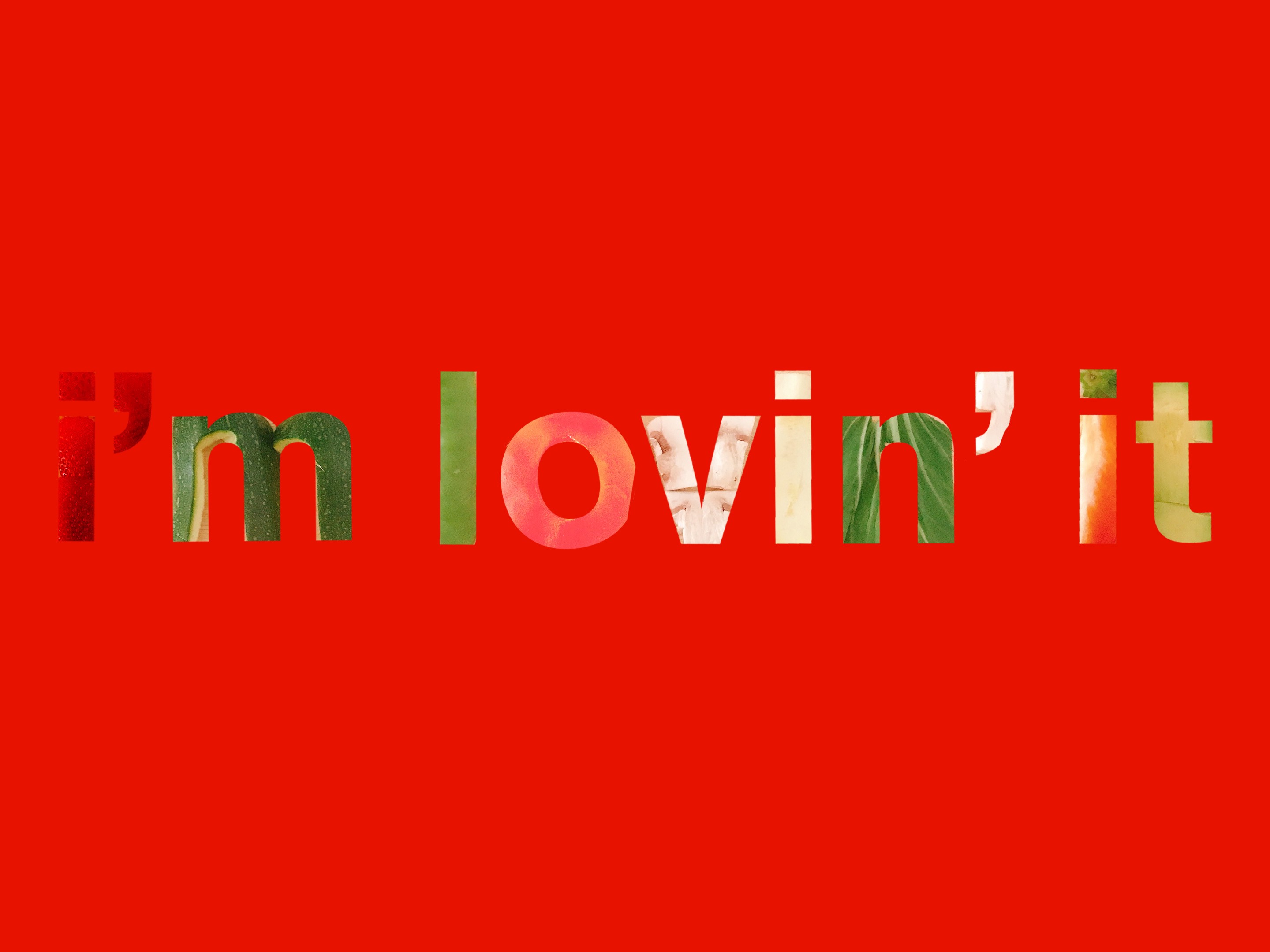 Student Name: Sissi Wu
Project Title: I'm lovin' it

Project Description:
In the beginnin', I was drawn to a cute type called "Avocado Creamy" for this project. Since the name is related to avocado, I wanted to deliver The idea of healthy eating. I decided to use McDonald's tagline: i'm lovin' it. This tagline is well known and immediately have people think about McDonald's without actually saying the brand. I want to keep the idea of creating the message from food, but instead of using french fries, I decided to use fresh healthy food.
READ FULL BLOG POST